Our beach is reserved for the Park Hotel guests only, with new and more comfortable extralarge sunbeds and more space between the sunshades.
We can also provide beach towels, available for free and that you can change at your convenience.
Every day on the beach: free baby-sitter, shiatzu masseur, entertainment games and tournaments, hot and cold showers and whirpool bath.Indoors: hot shower with hairdryer and locker for clothes. Toilets and telephone. All brand new beach equipments!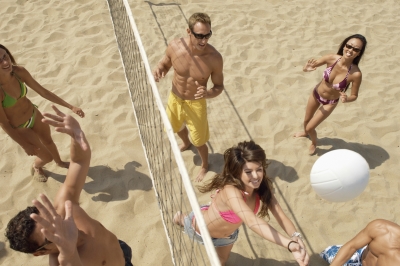 However if you are wanting to get involved in games and activities for fun and enjoyment there are many options to choose:
Volleyball court
Bowling green
Tennis table
Biliard tables
Mini-gym
Surfboards and canoes
Playgrounds and toys